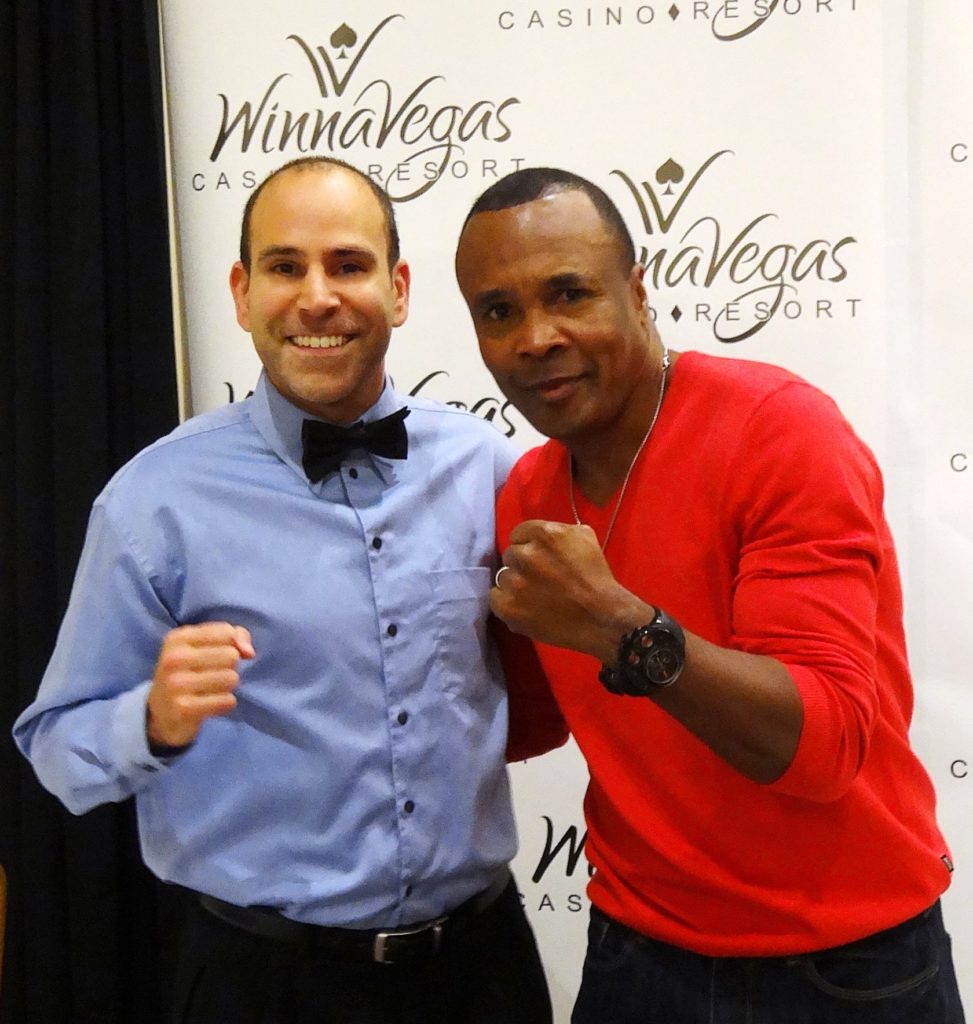 ADAM J. POLLACK
Adam Pollack, Owner/Author, is a member of the Boxing Writers Association of America, a boxing referee and judge, a former boxing coach, and an attorney living in Iowa City, Iowa.
Learn More
BOOK REVIEWS
In the Ring With James J. Corbett

Boxing historian Adam Pollack has produced the definitive work on the boxing life of James J. Corbett. No other book in existence can compare to the fine and rich details of Corbett's bouts, his training, and fight to the finish Queensberry bouts common for major bouts during Jim's time. Mr. Pollack has continued to set the standard that, at least this writer wishes, could be done for all important boxers, as he previously has for John L. Sullivan. He is a wonder.
In The Ring With Bob Fitzsimmons

Excellent Addition to Boxing History!!! I am a long time boxing historian and feel compelled to say that Mr. Pollack's book on the legendary former champion is outstanding. His exhaustive research and attention to detail have served to bring this old time champion to life. I learned much about Fitz along the way and highly recommend it to any boxing fan!!
In The Ring With Tommy Burns

One of the great things about this series is the way it has shined light on some of the lesser-known champs like Hart or Burns. But even those whose lives and careers have been chronicled in many more traditional biographies have more detail revealed about their careers in these books than has ever been done before to my knowledge.
In the Ring With James J. Corbett

I am VERY impressed. This is a scholarly work worthy of any boxing library. Adam Pollack has done an amazing job with the research and does a good job showing the backgrounds behind the fights and doing as good a job as possible recreating the fights themselves… He has to use eyewitness accounts and newspaper excerpts to recreate the fights and does a very good job with this. I found the descriptions of Corbett's involvement with Joe Choynski particularly fascinating. … The title indicates that the book deals with the ring life of Corbett and it most certainly achieves that.

IN THE PRESS
Thomas Hauser from Ring Magazine wrote an article on Win By KO Publications.
READ ARTICLE HERE

IN THE BOX OFFICE
Win By KO Publications is pleased to announce that Bruce Nash Entertainment has optioned the film rights to Clay Moyle's Billy Miske: The St. Paul Thunderbolt.
View Book
CONTACT THE AUTHOR
Questions or requests regarding any of the publications on this site?