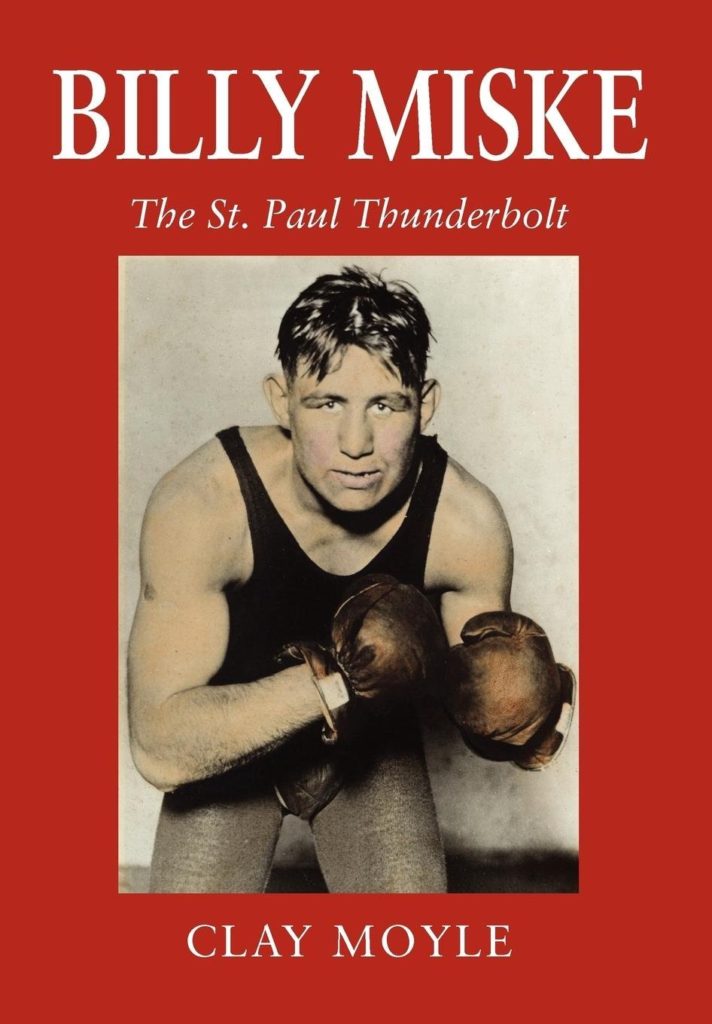 Billy Miske: The St. Paul Thunderbolt
by Clay Moyle
Win By KO Publications is proud to publish Clay Moyle's Billy Miske: The St. Paul Thunderbolt. It is Clay Moyle's second biography and a worthy successor to his critically acclaimed tome concerning the life and career of Sam Langford.
Hall of Fame boxer Billy Miske was arguably the most courageous and inspirational figure in boxing history, and his story is long overdue. During a career that was impeded and cut short as a result of his ongoing battle with a terminal illness, Billy fought a number of the greatest fighters who ever lived, including the likes of Jack Dillon, Harry Greb and Jack Dempsey. The thrilling details and stories surrounding those fights and those of many other ring legends are all here, brought back to life for the reader to enjoy. This book goes far beyond simply chronicling Miske's career, but provides the reader with an in-depth view of a number of the sport's greatest contests and one of the more remarkable periods in boxing's history. Miske's courage and perseverance in the face of his impending death, and his personal sacrifice to provide his family with one last Christmas to remember him by, will tug at your heartstrings and leave you with an indelible image of the man.
The book is comprised of 206 pages, including 61 photographs, and includes Miske's record, footnotes and an index.
Clay Moyle is a member of the International Boxing Research Organization (IBRO) and the author of Sam Langford, Boxing's Greatest Uncrowned Champion.
Read an interesting article "'Twas The Fight Before Christmas: The saga of Billy Miske" on Sports Illustrated.
Win By KO Publications is pleased to announce that Bruce Nash Entertainment has optioned the film rights to Clay Moyle's Billy Miske: The St. Paul Thunderbolt.