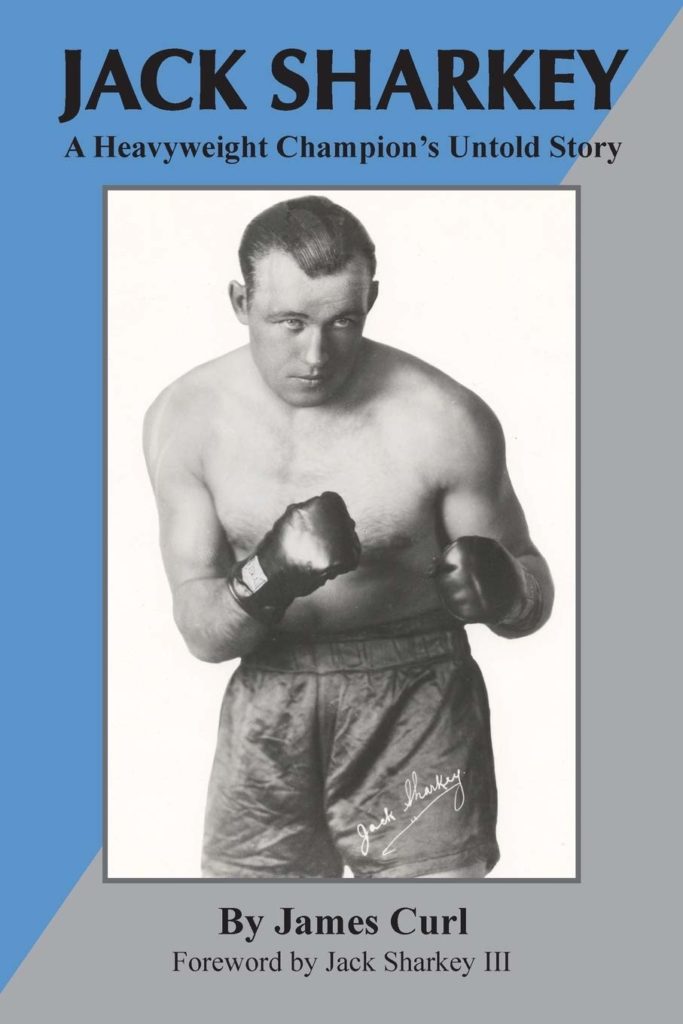 Jack Sharkey: A Heavyweight Champion's Untold Story
by James Curl, with a foreword by Jack Sharkey III
When Jack Sharkey retired in 1936 after twelve years of boxing, he had carved out a career that was both exciting and controversial. But, despite having been the world heavyweight champion and enormously popular, sadly he is almost completely forgotten today…until now.
After two years of extensive research and writing, the Boston Gob's life story is ready to be told. In this book you will follow Jack Sharkey from his days as a teenage runaway and sailor to world heavyweight champion and renowned fly-fisherman alongside his good friend, baseball great Ted Williams. You will also read about his controversial battles with such legendary fighters as Jack Dempsey, Max Schmeling, and the giant Primo Carnera. The book also covers in detail Jack's four-fight rivalry with his great nemesis Jimmy Maloney, and offers several round-by-round descriptions of his biggest fights.
With a foreword by Jack Sharkey III, over 50 photos and 231 pages, this book offers a rich, detailed look at the life of one of boxing's most colorful and interesting characters.
Jack Sharkey: A Heavyweight Champion's Untold Story is the second book written by author James Curl. James's first book, Jersey Joe Walcott: A Boxing Biography was published in 2012 and was the first book ever written about former heavyweight champion Jersey Joe Walcott. James has also written articles for East Side Boxing and the International Boxing Research Organization, of which he is a member. In addition, he does the heavyweight spotlight on the Billy C. boxing radio show, and covers live fights. James lives in Sacramento, California with his family.
CONTACT THE AUTHOR
Questions or requests regarding any of the publications on this site?