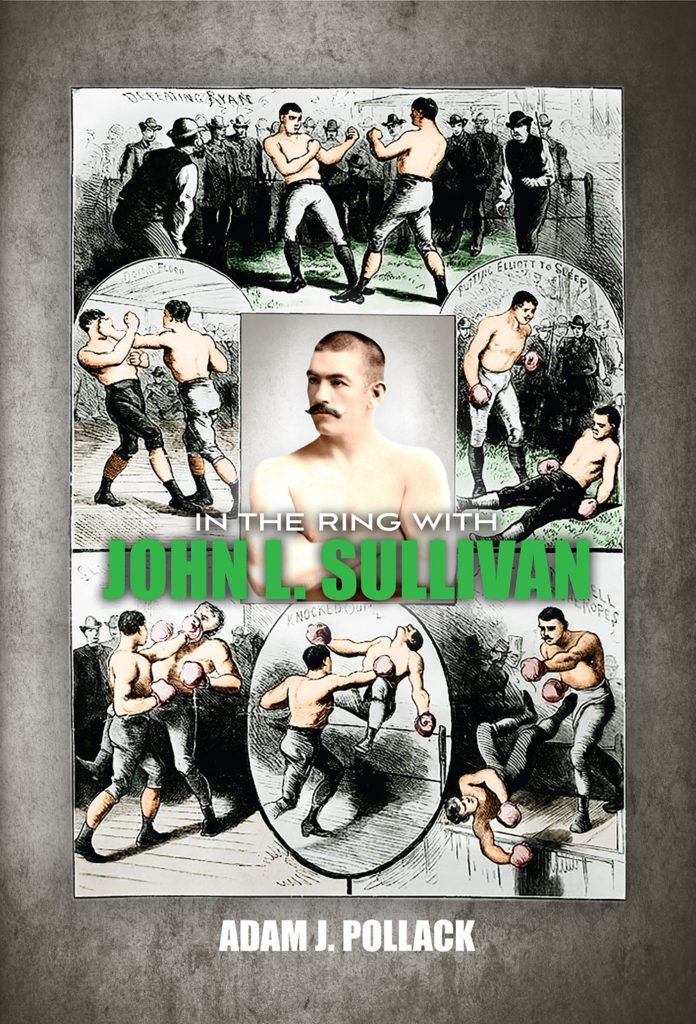 In the Ring With John L. Sullivan
by Adam J. Pollack
John L. Sullivan was so special that he made gloved boxing, the type of boxing we watch today, a popular national and international money-making sport. He was the man who started gloved boxing on its path towards acceptance in the sporting world as the form of fighting that could determine a true champion. He boasted that he could knock out anyone within 4 rounds, and he was good enough to do it; inspiring awe in all those who saw him. John L. Sullivan was the world's first sports superstar.
Still, in order to convince skeptical old-school fight purists of his right to be called champion, Sullivan occasionally had to engage in bareknuckle contests under the traditional London Prize Ring Rules. The only problem was that fighting, and especially bareknuckle fighting, was illegal.
This book follows Sullivan's career path, fight by fight, blow by blow, in glorious detail, using local next-day primary sources. Also covered is Sullivan's personal life, training, negotiations, legal battles, fight hype, and all of the extracurricular activities outside the ring that helped make him the world's most famous man. The 490 page book contains over 200 rare contemporary lithographs, drawings, photographs, and advertisements.
Adam J. Pollack discusses his new book at Beats, Boxing and Mayhem. Includes complete audio interview.
REVIEWS
Review from The USA Boxing News.
---
Thomas Hauser review for Ring Magazine.
---
One of the best boxing biographies I have ever read
This is a incredible book which goes into detail the workings of this great fighter. I couldn't put it down!
– Stallone
---
5.0 out of 5 stars Must read for boxing fans
A great book, well researched, best book I've read on John L Sullivan.
– Gary Luscombe
CONTACT THE AUTHOR
Questions or requests regarding any of the publications on this site?